Message from the President (from top management)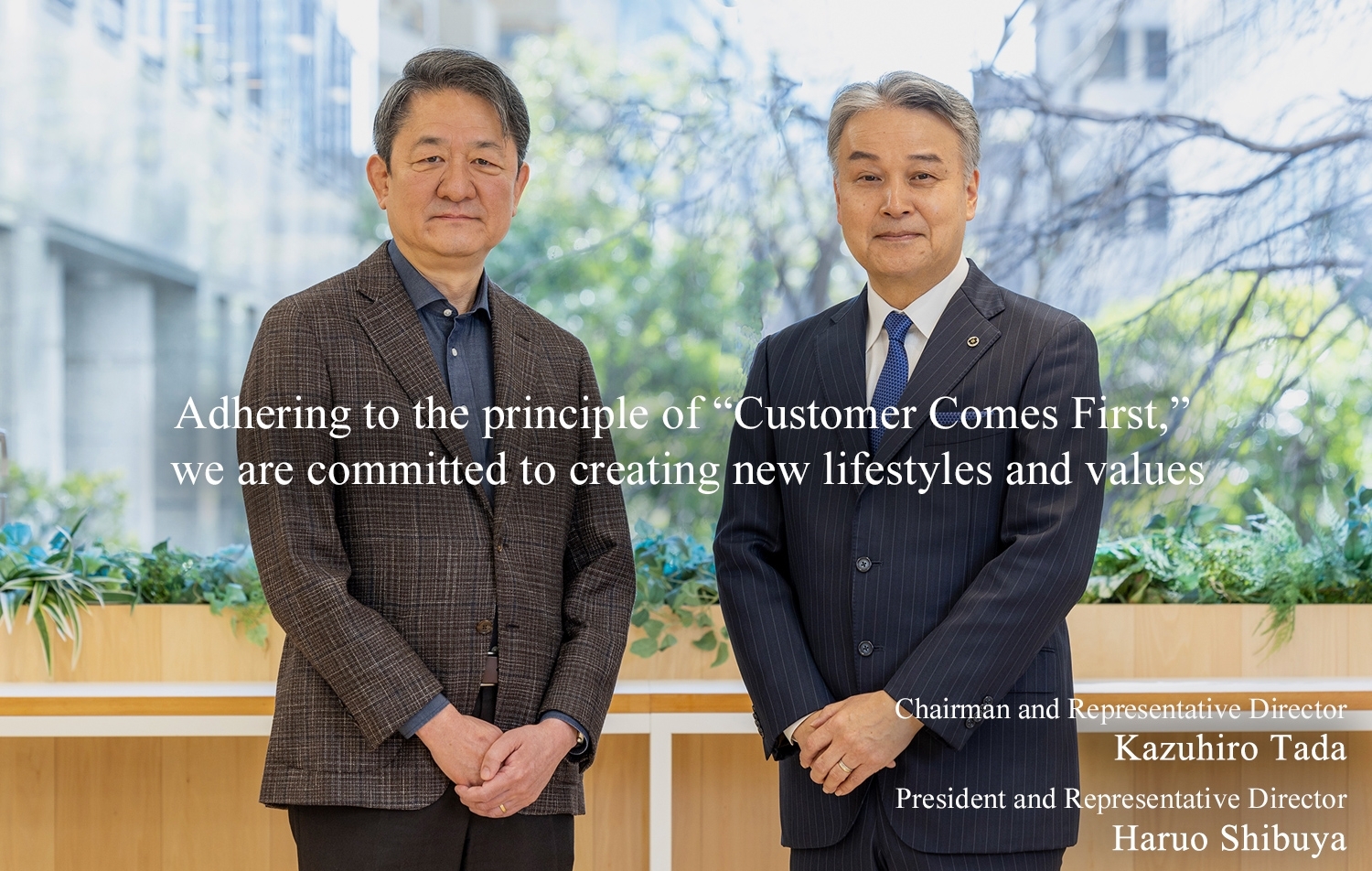 The LOOK Group contributed to improved lifestyles and values guided by a corporate philosophy that ensures the "Customer Comes First." At the same time, we addressed the expectations of customers and all other stakeholders who support the Group by pursuing our basic policy of enriching people's lives.
As implied by our management philosophy, our pleasure is having our customers satisfied and leaving them impressed, and it is our mission to provide products and services that give satisfaction and pleasure.
Going forward, we will continue generating value that resonates in people's hearts while responding appropriately to the changing times and business environment, to help create a diverse, affluent society.